A few words about us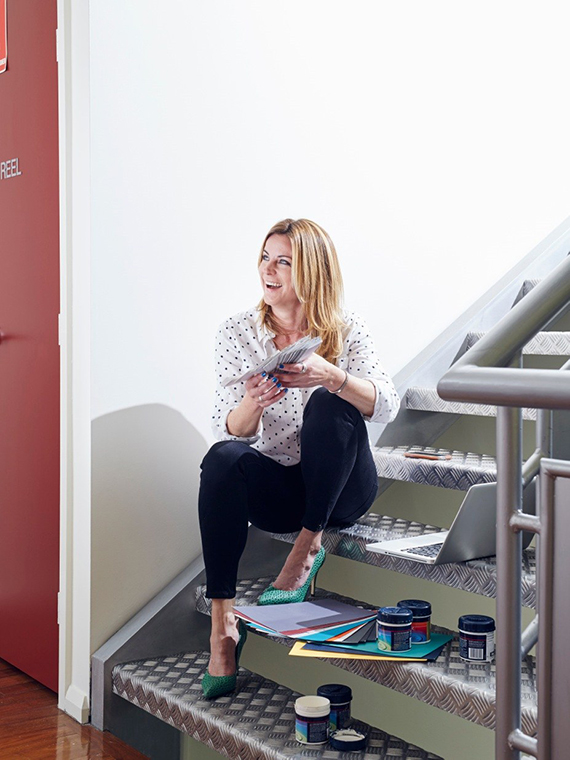 Your Complete Colour and Interior Design Specialists
DNA Design lives in Sydney and dreams in colour. A member of Master Painters Australia, we are your complete colour and visual design specialists. We work from concept to completion, which means we listen first, think second, communicate third, and deliver fourth. There's a little more that goes in-between, of course, but we're equally happy bringing your ideas to life or leading from the outset. We're built on a love for colour, and the desire to meld aesthetic beauty with practicality, all in pursuit of your goals.
We Work with Everyone from Home Owners through to Property Developers
DNA Design has provided comprehensive interior design services to property owners, architects, builders, project managers, and property developers since 2010. We assist with all aspects of visual and colour design, and provide friendly and professional consultation services for every stage of your interior design journey.
We were awarded the Master Painters Australia Commercial Colour and Design Award in both 2014 and 2015, and we're very proud of a deep history of experience and client satisfaction. We've delivered class and décor for the small and boutique, and completed award-winning projects for large corporations. From the home to the multi-story apartment and shopping centre, our designs stand out and inspire, or blend in and comfort, whatever's required.
An Expert Partner for Builders
The DNA team works closely with builders to provide colour selection and interior design advice that is both practical and beautiful. We regularly review plans, paint and texture selections, and provide advice that helps builders avoid common mistakes. Whether you're building a brand new house or commercial property, renovating an existing building, or restoring a grand old property to its former beauty, our design skills help ensure that builders deliver projects that delight.
Meet Nadine

Nadine Donazzan is the Director of DNA Designs. Nadine has worked in the interior design and renovation industry for more than 10 years. She is a firm believer in the idea that colour changes everything—it is truly the effect of colour that inspires her work. According to Nadine, colour is the one area of design that never fails to confuse people. That is what excites her most about colour design—she is able to really help people bring their ideas to life.
Nadine works with builders, property developers, architects, strata managers, and residential and commercial clients. She is particularly adept at providing timely advice and interior design and colour palette suggestions for builders, helping them to deliver new property builds, renovations and restorations that are sure to delight both clients and the general public. Given her in-depth experience in the building industry, Nadine is able to work off plans or concept drawings, and in programs such as CAD.
With qualifications from the International School of Colour and Design, Nadine absolutely loves what she does and loves bringing colour to the lives of all her clients.
Qualifications
• Director of DNA Design established 2010
• Educator at ISCD
• Colour and Design-Masters Painters Awards for Excellence 2014 and 2015
• Project in St Ives aired on Australia's Best Homes 2017
• Project in Neutral Bay in conjunction with Boombuild- winner of Master Builders award 2018
• Media: McGrath Magazine, Real Living, Wentworth Courier
• Eussen Designer Series with Billy Blue. https://youtu.be/u3fpz37swR4
• Resene Total Colour Residential Exterior Colour Maestro Award 2019 - Read about it in Habitat Magazine
How to Contact Nadine
It's easy to get in touch with Nadine at DNA Design. You can call Nadine on 0421 351 973, or email [email protected]